+ rent car per day : book online, or contact us

+
taxi booking bangkok airport + FULL DAY CAR RENTAL at fixed price
BKK airport transfers from 800 baht (including toll): taxi Bangkok airport to bangkok city, LIMO service from Bangkok airport to Pattaya, Transfers bangkok airport to hua hin, shuttle bangkok airport to Donmueang Airport, transport bangkok airport to hotel.
Back in business - Thailand open for foreign travel.
taxi bangkok airport to city: 800 Baht toll included
Taxi bangkok to pattaya
New : limo hire per day
24/24 Meet and Greet at Suvarnabhumi Airport
book bangkok airport taxi.
Thai Taxis offers reliable taxi service in Bangkok, Pattaya and Thailand. We are a thai taxicompany and have a wide range of international repeat clients.
---
NEW : Book a car or van for a full day ( with driver ) at fixed rates !
---
direct booking on thai taxis website guarantees the best rates as well as a direct contactperson with a local thai telephone number ( +66 82 717 66 99 / tel-line-whatssapp ). book in confidence with local professionals. NEW : FULL DAY CAR RENTAL WITH DRIVER.
Thai Taxis is a Bangkok-based taxi company that offers a professional taxiservice in Thailand. ( Continued safe service during Covid-period ) We also offer Bangkok to Pattaya Taxi service. We have an irreproachable Safetyrecord. All our rates include Insurance and Highwaytoll. Our drivers have an acceptable knowledge of English and always have your final destination pre-installed on their GPS. "Meet and Greet" with nameplate, with your name on it . ( Updated : December 2021 - We are fully operational )
Thai Taxis ist ein in Bangkok ansässiges Taxiunternehmen, das einen professionellen Taxiservice in Thailand anbietet. Wir bieten auch einen Taxiservice von Bangkok nach Pattaya an. Wir haben eine einwandfreie Sicherheitsaufzeichnung. Alle unsere Preise beinhalten Versicherung und Highwaytoll. Unsere Fahrer verfügen über akzeptable Englischkenntnisse und haben Ihr endgültiges Ziel immer auf GPS vorinstalliert. "Meet and Greet" in Suvarnabhumi, Don Mueang, U-Tapao. (Seite aktualisiert: DEZ 2021)
Thai Taxis est une société de taxi basée à Bangkok qui vous propose un service de taxis professionnel en Thaïlande. Nous vous proposons également un service de taxi de Bangkok vers Pattaya. Nous avons une sécurité irréprochable. Tous nos tarifs incluent l'assurance et le péage routier. Nos chauffeurs ont une connaissance acceptable de l'anglais ( pas du Français... ) et ont toujours votre destination finale préinstallée sur leur GPS. "Meet and Greet" avec plaque avec votre nom dessus. (Site mis à jour: DEC 2021) Au plaisir de vous reçevoir !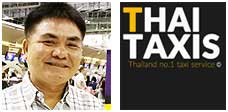 Mr. Komsun Boonma ( Mr. Kom ), CEO Thai Taxis Thailand
We offer well maintained, airconditioned cars. One can always find cheaper rides, but your guarantee for safety is priority. It is important to have a licensed, insured driver as opposed to " opportunity drivers " who " fish " for customers at airports, online or on touristic sidewalks. 24/24 Meet and Greet team at Airport. Also visit : www.pattaya-taxi-service.com for Pattaya taxi and www.bangkok-taxis.com.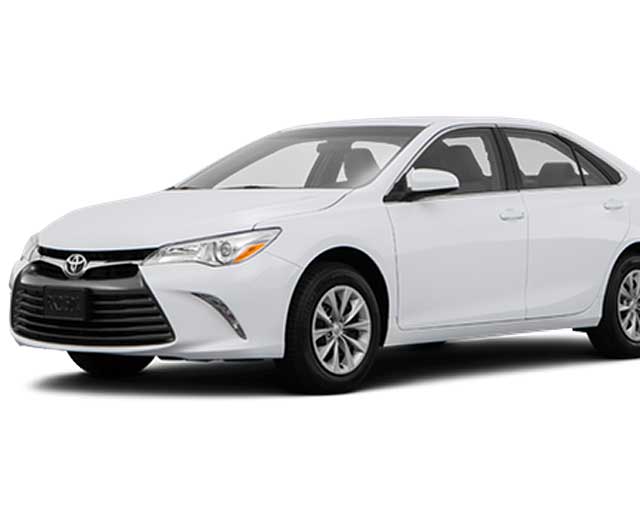 Offers space for 2 to 3 persons and luggage ( 2 suitcases - 1 small suitcase ) Our standard cartype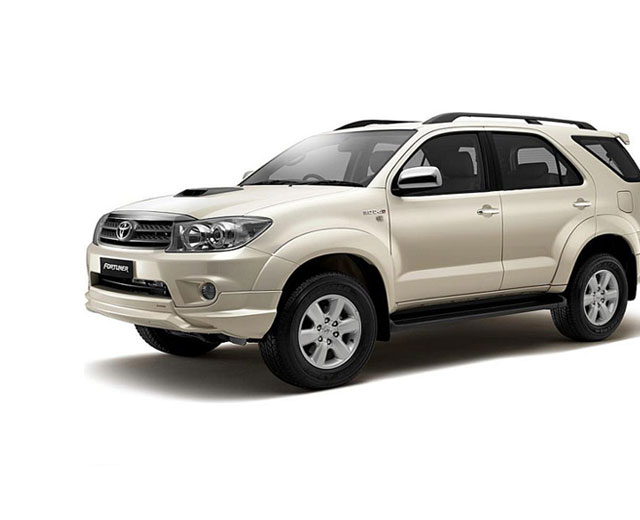 Offers space for 2 to 3 persons ( or 2 adults and 2 children ) and luggage ( 2-3 suitcases ) Solid Car !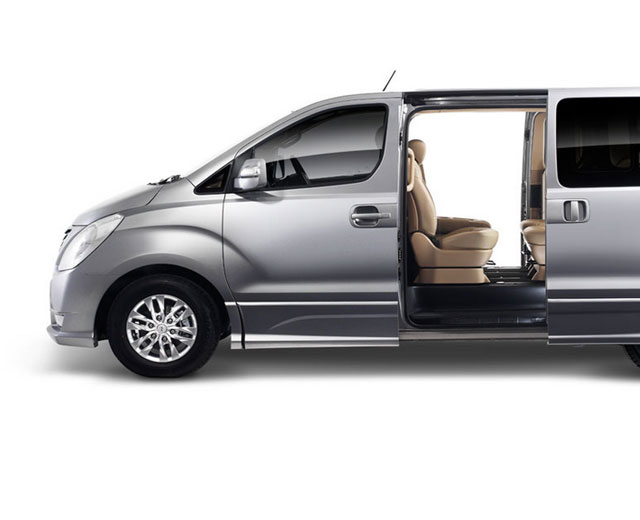 Offers luxury transport for 5 to 6 persons and luggage ( 4 suitcases and 2 small suitcases) or 5 to 7 persons without suitcases for sightseeing.